WELCOME!
Thank you for visiting the Darkest Minds Wikia!
Join in and help us edit and grow this wiki! If you don't have an account yet, we encourage you to sign up!
Warning! This wiki reveals plot details about the series. Read at your own risk!
About the Movie
When teens mysteriously develop powerful new abilities, they are declared a threat by the government and detained. Sixteen-year-old Ruby, one of the most powerful young people anyone has encountered, escapes her camp and joins a group of runaway teens seeking safe haven. Soon this newfound family realizes that, in a world in which the adults in power have betrayed them, running is not enough and they must wage a resistance, using their collective power to take back control of their future.
Featured Character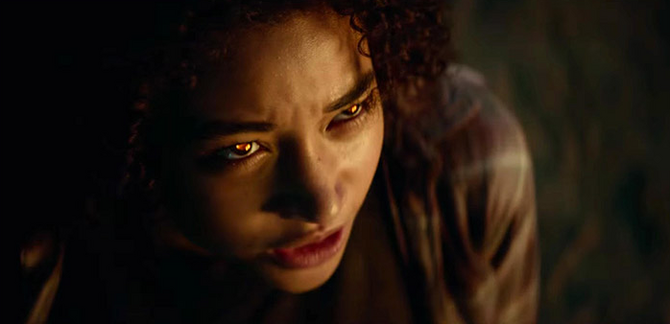 Ruby Elizabeth Daly is the protagonist of The Darkest Minds. She's an Orange who accidentally erases her parents' memories on the morning of her tenth birthday — January 13. Ruby is then drawn into the world of Camp Thurmond, one of the rehabilitation camps for kids with abilities.